Cura and Ade's Love story is one of being at the right place at the right time. The couple met when the groom-to-be walked into the bride-to-be's workplace. There was an instant attraction, some conversations and a question that needed to be answered when next they saw.
Here's a detailed backstory of how they met.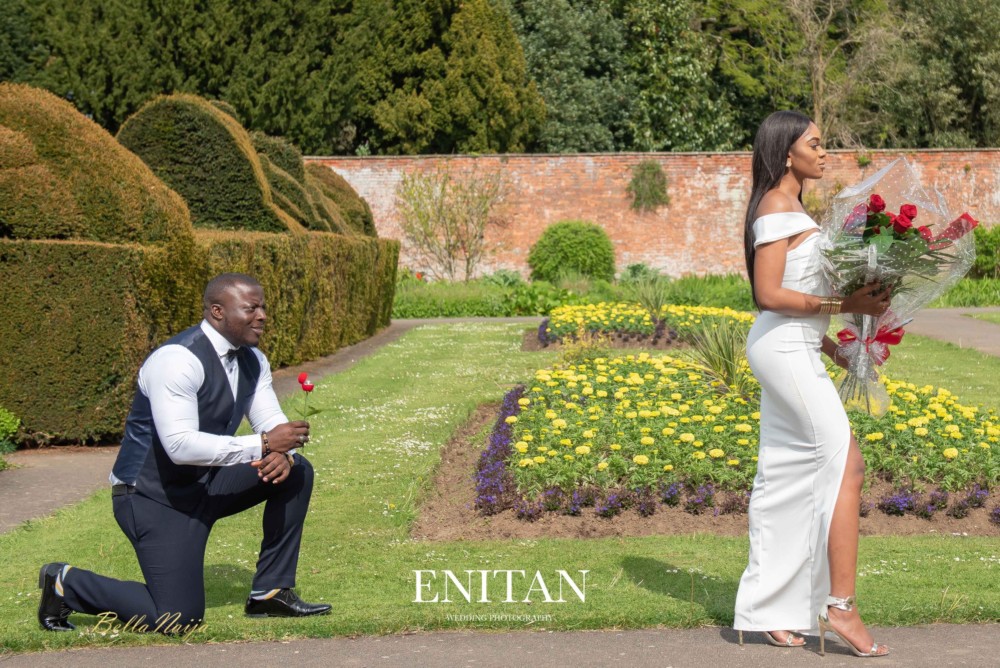 How We Met
By The Bride-to-be, Cura
We met at Barclays Bank in 2015. I had just started my new job as a banker and Ade walked in as a customer.  Barclays Bank Luton is a very huge branch and there were six counters at the time and I was sitting at counter six. I saw Ade walk in and my goodness, the body, to be honest, I started sweating. My main prayer was that he comes to my counter because he could be called to go to any of the five. But God is all-knowing. Ade came to my counter. I did not know what to say to him. All I know is that I had to shoot my shot! So guess what? I did! My very first words to Ade were "Oh my God! Do you live in the gym?" Then he replied and said he goes Monday to Friday. And I said wow, he looks good.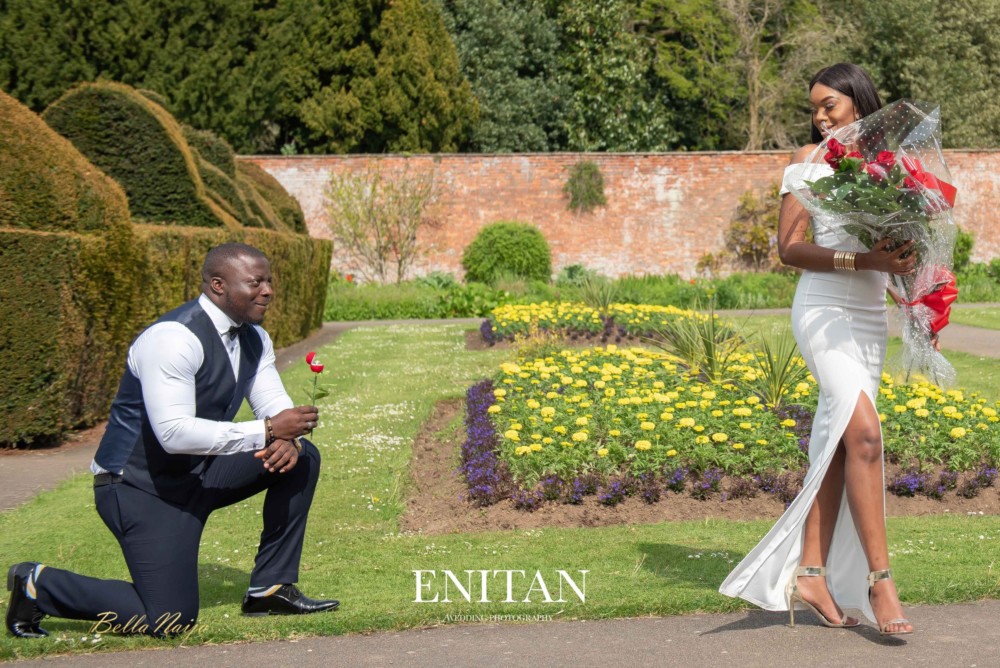 I saw him again and he asked what my name is. I said, "Cura". Then he asked me what it meant and I told him to go and find the meaning and let me know. I did this only because I wanted to speak to him again ( shameless lol). I saw him a number of times after that and the rest is history lol.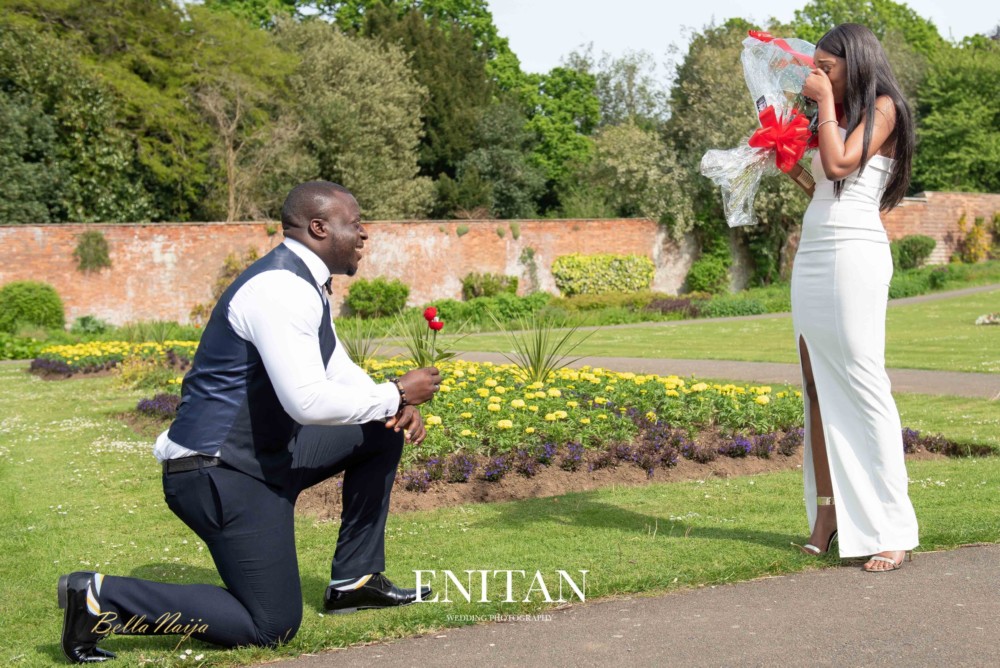 How The Groom-to-be Proposed
By The Photographer, Enitan 
Ade called and told me he wanted to propose to his Mrs at a planned photo shoot. He planned to have a fake rose that hid the ring. I was tasked with explaining to his Mrs that I want us to use "a bunch of roses" as a prop for the shoot. On the day of the shoot, she had no idea that while I was posing her, Ade sneaked up behind her and got on one knee. Well, we will let the photos take it from here 😀
I am Looking Forward to…
Walking down the aisle to meet my big babe. 
Being pronounced man and wife.
The reception and the party after.
To Couple's Looking at Getting Married…
Be best friends first before anything else.  Ade is my brother, my best friend and then my lover. In that order. On the days when the relationship as a lover is struggling to pull through, the friendship pulls us through.
Trust. Trust each other! That's very vital.
Ultimately, the fear of God. When a couple loves God, there are certain things they can never do to each other. This is because of the fear of God. As long as the fear of God is in place, all other things such as love, care, honesty, faithfulness fall in place.
Credits
Bride-to-be: @cura_johnson
Photography: @enitan_photography